Starting a business all on your own from home can be a big learning curve where you are in unfamiliar territory.  It can be easy to spend huge amounts on a startup.  People who are prepared to risk their savings on expensive dreams are becoming rarer. However people still take their retirement payout and "invest" in a startup business.
Yes it can work for you but the present day statistics point to pause for thought before jumpi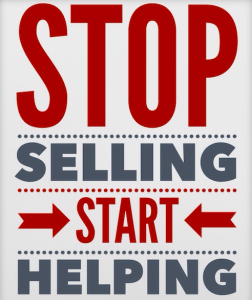 ng into a traditional bricks and mortar business. The finance decisions are yours totally until you need to involve banks etc then it becomes an accountable burden,  so its worth being critical and careful.
The baby boomer generation is turning 60,  and the prospect of retirement is looking more frightening than ever before.
House prices are dropping, retirement plans dwindling, interest rates not paying enough on savings.  So retirees are now facing challenges they had never anticipated. Those challenges aside, retirement packs its own host of roadblocks for those who want to leave the workforce.
The cost of living is often more than most people assume, and few workers are able to retire with as much savings as they need in order to live comfortably.
"Everybody thinks your expenses go down when you retire," says experienced home business owner Rita Canney. She says  "My expenses stayed pretty much the same!"
For the solution to those problems, many retirees, Rita included, are looking to the same source of residual income that Elizabeth Lindberg discovered nearly 25 years ago.
At the time a retired  66-year-old nurse  she's now earned over  $1 million to date from her Melaleuca business. Elizabeth enrolled with Melaleuca in December 1985,  just a couple of months after the company opened its doors, a year after most people retire.
The company had only eight products, all based on Melaleuca oil. "The first appeal was the safety of the products," says Elizabeth. "I was a nurse in a hospital and I saw so many children come in because of unsafe products. I had to let everyone know, especially parents with children, that they needed safe products in their homes."
Over the years, she built her business to a high management level. "I know I couldn't survive solely on my Social Security; so my Melaleuca check gives me a secure retirement," she says. "I lived during the Great Depression, so I know about financial hardship. If people want financial security, Melaleuca, I truly believe, is one of the best sources."
Elizabeth had her 94th birthday recently and now lives in a retirement home but is still being paid every month on efforts from years ago. I emailed her a birthday congratulations and she responded almost immediately. " Thank you Colin for your kind words.Best wishes for success and isn't it fun helping to clean up the world? Elizabeth